January 2023
Amanda was interviewed by NPR to talk about respiratory coinfections!
https://www.npr.org/sections/health-shots/2023/01/18/1149606535/can-you-get-covid-and-the-flu-at-the-same-time?fbclid=IwAR1g8zmBXpCXce-eIeTWBzuW0kR4xc6n2osLtY3bp09Xfub0cVFy9f86l4Y
Congratulations Mai and Meredith on their manuscript about the lung microbiome and cancer!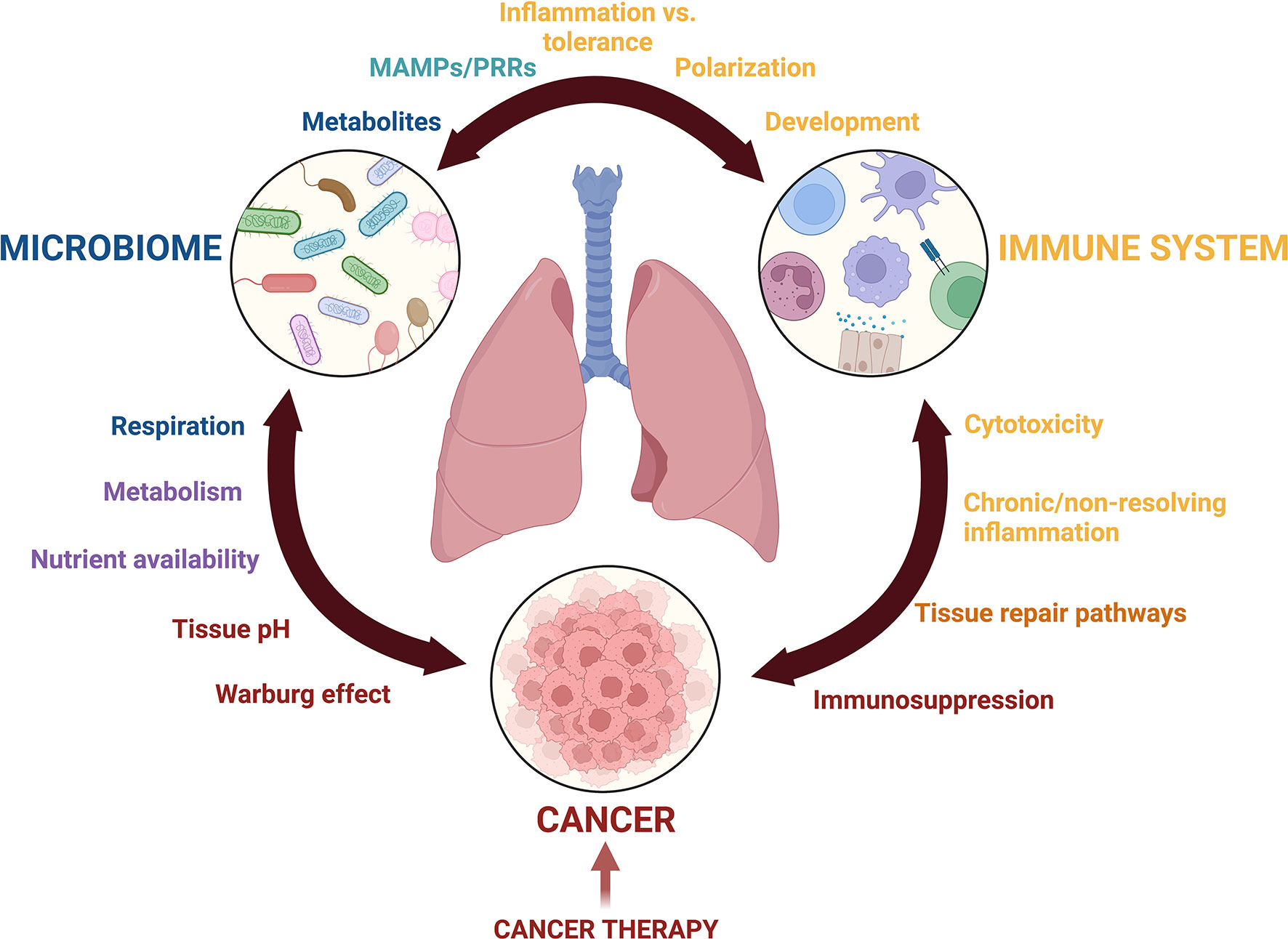 https://www.frontiersin.org/articles/10.3389/fimmu.2022.1094110/full?&utm_source=Email_to_authors_&utm_medium=Email&utm_content=T1_11.5e1_author&utm_campaign=Email_publication&field=&journalName=Frontiers_in_Immunology&id=1094110
August 2022
Congratulations on the great summer research presentation by Kayleen Vicente! We look forward to where this research is going as she continues it in the fall!
Sad to say goodbye to Nivea, but we have a nice night on a rooftop restaurant to celebrate her accomplishments! We wish her all the best as she starts her job in Biotech. Congratulations!
June 2022
Great poster presentation at ICMI Mai Huynh!
April 2022
Great poster and talk at AAI Dr. Crane. Congratulations on getting the travel award two years in a row!
CONGRATS TO ALL THREE NEWLY MINTED PH.D.s FROM THE LAB WHO PERSEVERED THROUGH THE PANDEMIC!
June 2022
Congratulations to Dr. FitzGerald for the successful defense of his thesis!
October 2021
Congrats to Mai Huynh for being selected as a young scholar!
https://www.brown.edu/academics/biomed/pathobiology/news/2021/10/mai-huynh-selected-youngscholar
July 2021
Congratulations to Dr. Jamieson for being awarded tenure!
June 2021
FitzGerald, E.S., Chen, Y., Fitzgerald, K.A., and  Jamieson, A.M.** Lung Epithelial Cell Transcriptional Regulation as a Factor in COVID-19 Associated Coagulopathies. 2021 Jun;64(6):687-697.
Congratulations to Dr. Serpa for the successful defense of his thesis!
Sept 2020
Serpa G.L., Renton, N.D., Lee, N., Crane, M.J., Jamieson A.M.** Electronic Nicotine Delivery System Aerosol-induced Cell Death and Dysfunction in Macrophages and Lung Epithelial Cells. American Journal of Respiratory Cell and Molecular Biology 2020 Sep 1.
August 2020
Congratulations to Dr. Campbell for the successful defense of her thesis!
May 2020
Crane, M.J., Xu, Y., Monaghan, S.F., Hall, B.M., Albina, J.E. Henry, W.L. Jr., Tran, H.L., Chhabria, K.R.P., Jordon, A.R.D., Carlsen, L., Jamieson, A.M.** Pulmonary infection interrupts acute cutaneous wound healing through disruption of chemokine signals. 2020 May 20.
March 2020
Publication | Crane, M. J., Henry Jr, W. L., Tran, H. L., Albina, J. E., Jamieson, A. M. Assessment of Acute Wound Healing using the Dorsal Subcutaneous Polyvinyl Alcohol Sponge Implantation and Excisional Tail Skin Wound Models . J. Vis. Exp. (157), e60653, doi:10.3791/60653 (2020).
February 2019
Welcome to our new lab website!
August 2018
Publication | Crane MJ, Xu Y, Henry WL Jr, Gillis SP, Albina JE, Jamieson AM. Pulmonary influenza A virus infection leads to suppression of the innate immune response to dermal injury. PLoS Pathogen; 2018.
October 2018
Publication | Lee KM, Morris-Love J, Cabral DJ, Belenky P, Opal SM, Jamieson AM. Coinfection With Influenza A Virus and Klebsiella oxytoca: An Underrecognized Impact on Host Resistance and Tolerance to Pulmonary Infections. Frontiers in Immunology; 2018.
June 2018
Publication | Crane MJ, Lee KM, FitzGerald ES, Jamieson AM. Surviving Deadly Lung Infections: Innate Host Tolerance Mechanisms in the Pulmonary System. Frontiers in Immunology; 2018.
April 2018
Congratulations, to Yun (Ryan) Xu for his successful defense on his dissertation, "Modeling innate immune triage: The early responses to concurrent dermal wounds and pulmonary infections"!
February 2018
Raising Nerd – Women in Science Interview: "A love for science pushed her to pursue molecular microbiology"
http://raisingnerd.com/2018/02/05/molecular-microbiology/
October 2017
News from Brown – "Exceptional research earns DARPA fellowships for four young faculty"
https://news.brown.edu/articles/2017/10/darpafellows

The Brown Daily Herald – "Four professors awarded DARPA Director's Fellowship – Fellowship will provide extra year of up to $500,000 to Young Faculty Award recipients"
News from Brown – New Faculty: Amanda Jamieson
https://news.brown.edu/new-faculty/life-sciences/amanda-jamieson
August 2015
RI-INBRE – "The impact of e-Cigarette vapor on the pulmonary stress response"
http://web.uri.edu/inbre/2015/08/27/the-impact-of-e-cigarette-vapor-on-the-pulmonary-stress-response/
June 2016
News from Brown – "NIH awards Brown $11.5M for computational biology research"
https://news.brown.edu/articles/2016/06/cobre
February 2016
Turn to 10 News – "Health Check: Researchers want to know what's in e-cigs"
http://turnto10.com/features/health-landing-page/health-check-researchers-want-to-know-whats-in-e-cigs
Spring 2016
Medicine@Brown – "Be Our Guest"
http://www.brownmedicinemagazine.org/blog/be-our-guest/
Fall 2014
Medicine@Brown – "Branching Out"
http://www.brownmedicinemagazine.org/blog/branching/
April 2013
ScienceDaily – "Flu and bacteria: Better prognosis for this potentially fatal combination"
http://www.sciencedaily.com/releases/2013/04/130426115447.htm
GlobalBioDefense – "Influenza and Bacteria: A Potentially Fatal Combination"
http://globalbiodefense.com/2013/04/29/influenza-and-bacteria-a-potentially-fatal-combination/
LISA Vienna: Life Science Austria – "MFPL: New chances of recovery of the potentially fatal combination"
http://lisavienna.at/de/news/mfpl-neue-heilungschancen-der-potentiell-toedlichen-kombination